2019 Prorated Season Tickets & Individual Tickets Available Now!
Welcome to Season Six! Get ready for 8 brand new, all original, live radio theatre gems to make you laugh, cry, and fall in love with life all over again (yes, we're that good).
As a season ticket holder you'll be guaranteed reserved seating for all 8 new shows in the 2019 season, you lucky duck. And you'll get it all at a 10% discount, you even luckier duck. Plus, you'll have the warm, wonderful, fuzzy feeling of knowing that you're supporting the creation of original work and some of the best talent in Minnesota… How lucky can a duck be!?
All shows will be performed at The Zeitgeist Center for the Arts in downtown Duluth, MN on the following dates (the 3rd Tuesday of each month):
April 16th, May 21st, June 18th, July 16th, August 20th, September 17th, October 15th, November 19th
We'll see you there for Season Six!
••••••••••••
Listen to the latest podcast right now. Just press play. ↓
Season 6 – Chapter 3: "Big Rain"
Or check out all of our podcasts on the Podcast Page. TIWY is also available on iTunes and on your favorite apps. Got an android? We recommend "Podcast Addict."
••••••••••••
And a huge thank you to our 2019 season sponsors: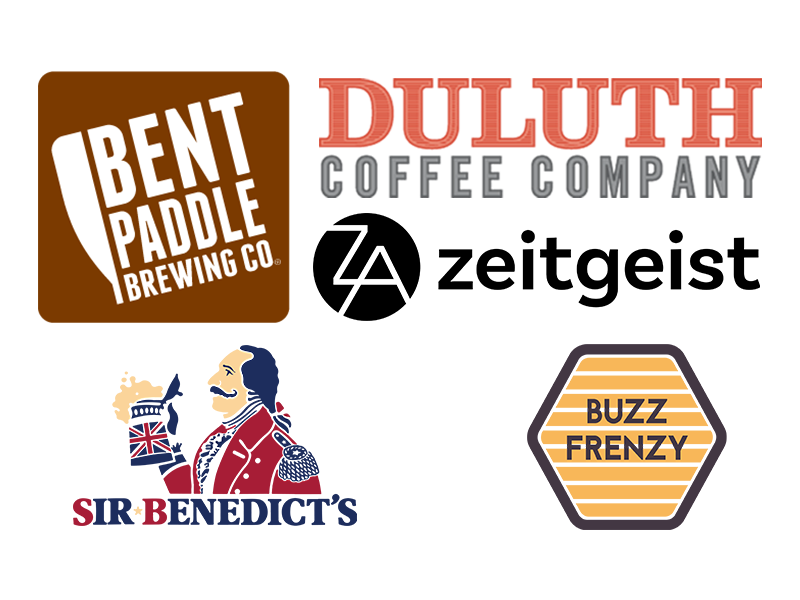 Want to become a Take It With You super fan? Easy! Just tell a friend about the show. Word of mouth is our bestest buddy. But if you want to go the extra mile… here's the deal. Take It With You is a 501 (c)(3) non-profit arts organization and we would LOVE your support. Go to our Donate Page and please consider giving back. TIWY is a labor of love and we are fortunate enough to be able to work with some of the most talented and dedicated artists in Minnesota. Every year we're able to pay our artists a little bit more, but it's still not nearly what they deserve for their time and talent. And that's why we need your help. You can give as a one time donation or as a monthly or quarterly ongoing membership. Please help us to continue to make wild, all original radio for a new generation. Cheers!